Well, what are you waiting for? Get in your car and let's go.
Yes, you must drive if you plan to see the San Luis Valley in Southern Colorado.
Southern Colorado Travel often starts at the airport.
If you are flying into Colorado then it is less expensive to fly into DIA (Denver International Airport), Colorado Springs Airport, or Albuquerque, New Mexico Airport than directly to the Alamosa airport.
From these airports it is a little bit of a drive but filled with beauty.
From both DIA and the Albuquerque Airport it will be about a 4 hour drive to the town of Alamosa. Colorado Springs is a little closer and will only take about 3 hours to drive to Alamosa.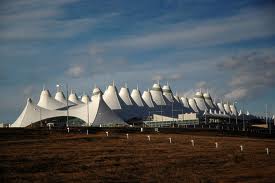 Don't let the length of these drives deter you from your Southern Colorado Travel as it is well worth the drive!
After arriving at DIA you have two road options to travel.
You can take Interstate 25 South or Highway 285 South.
I-25 is a four lane interstate driving along the east side of the Rocky Mountains.
This is convenient and you can travel at a faster speed. It also passes through Colorado Springs so if you flew into this airport you will want to take I-25 South towards Alamosa.
Highway 285 South is a two lane road that winds through the beautiful Colorado Mountains. This is a little slower going but very scenic.
If it is bad weather I would highly recommend taking I-25 as there are fewer mountain passes.
Both ways get you from DIA or Colorado Springs Airport to the San Luis Valley. (If you take I-25 make sure you exit at Walsenburg to Highway 160)
If you fly into Albuquerque, New Mexico you will take I-25 North to Sante Fe and then follow Highway 285 North until you reach Alamosa.